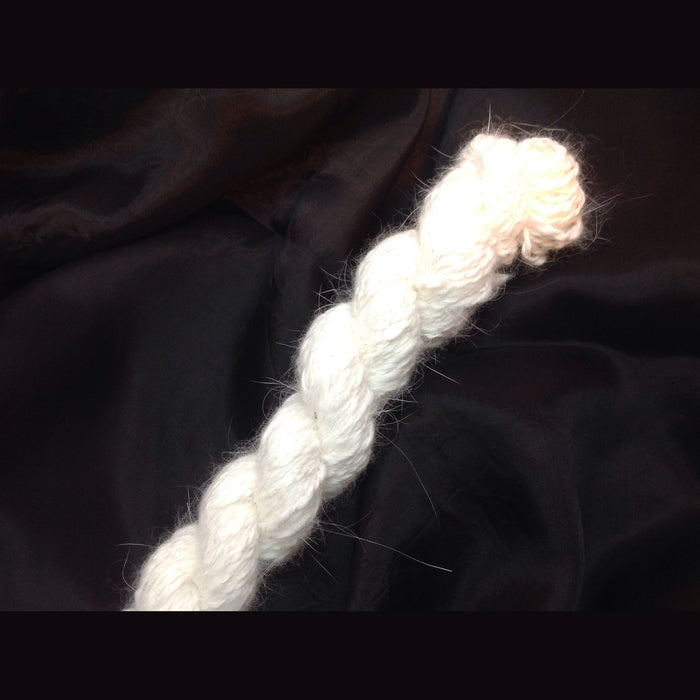 This fiber has not been dyed, or bleached, this is how the bunny named Pivna grew it.
Luxury embodied!  Manukka is perfect to add a dash of "princess" to any project!  This yarn is fingering weight, 100% French Angora.  Hand spun!! Every skein is labeled with the name of the bunny from which it came.  All bunnies were brushed to aquire the fiber, no bunnies were harmed.  Locally sourced from Country Dream Acres, this yarn is a must have for any yarn stash!
Each skein is 100 yards of pure fantastic!
Hand wash to make your project last.